Product Description
Description
The Grand Leaf Templates were designed to fit a hexagon, it is worked using the 6 Point Crosshair Ruler. The Grand Leaf Template can be used with 6, 8, 10, 12, 16 or more Crosshair Reference Lines. Remember that the more Reference lines used the more intricate the design. The Grand Leaf design works beautifully when TempLeeQuilted. Once the Grand Leaf Design is stitched use the outer edge of the template to quilt the internal feathering.
The series includes a total of 19 Templates, ranging in stitched designs from 2-1/4″ – 13-1/4″.
Purchase our LIMITED TIME GRAND LEAF COLLECTION 19PC BUNDLE at a Reseller Near You!
INCLUDES: 7PC GRAND LEAF  SET, 6PC CENTER 1 & 6PC CENTER 2 & 6 CLASSES BELOW.
PART#wt-glc19pc
SALE EXPIRES 8/22/22
Sold as a 3pc Sampler – Grand Leaf  C 7.5″, Center 1-c, and Center 2-c &  the class below: 
Grand Leaf Crossing By Donna McCauley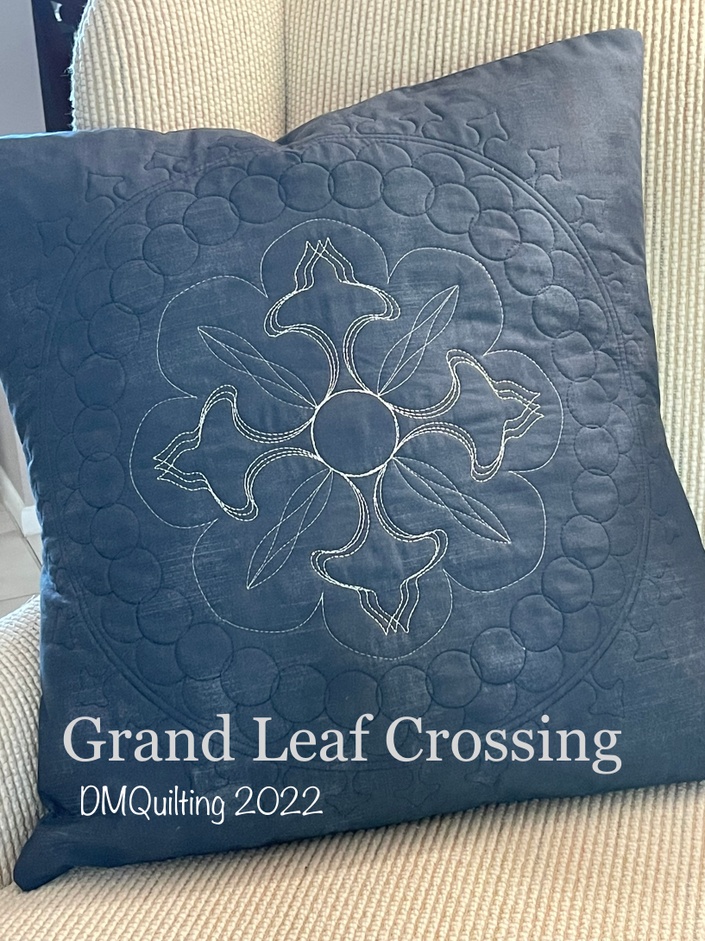 Categories: Quilting with Ann Moore and Sew for Less, Westalee Design Quilting Templates, WESTALEE GRAND LEAF & MORE DESIGNS LAUNCH, What's New and On Sale Now!